The Solomon Foundation
Online Access 2.0
We are thrilled to announce the official launch of our Online Access 2.0!
Here are some helpful tips and tricks, and feel free to contact us if you need more help.
Online Access 2.0 makes it easy to keep your TSF accounts organized.
The Account Nicknames feature allows you to create a nickname so that you can easily view and access your investments, loans, and business investments. Here are a few simple steps that show how to utilize the Account Nicknames feature.
Click the Accounts tab in the left hand menu. Find the account you'll be creating a nickname for and make a note of the last 3 digits of the account number.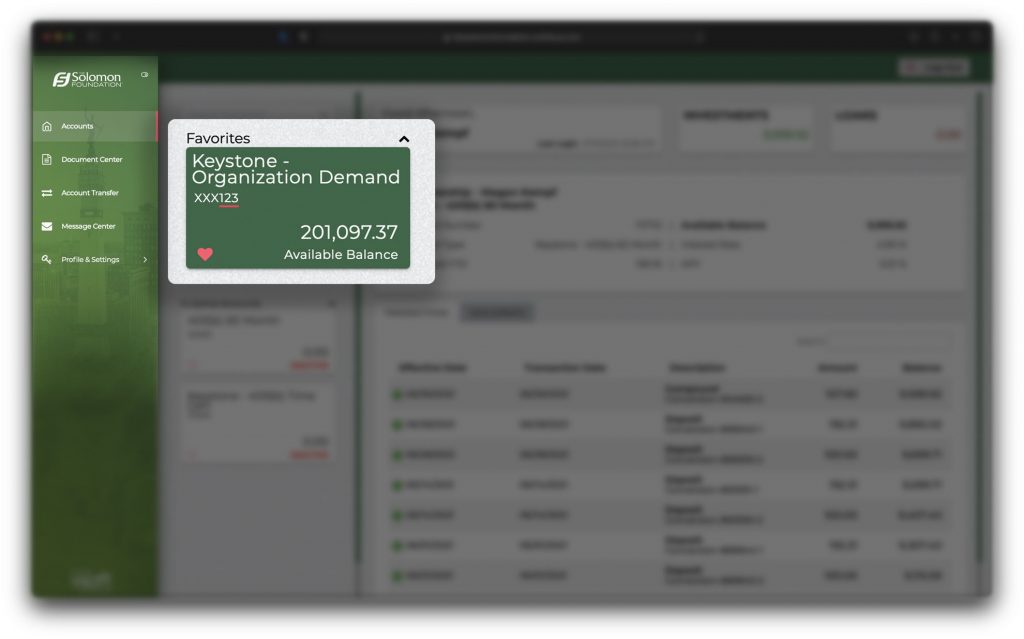 On the left side, click the Profile & Settings tab and go to Accounts Management.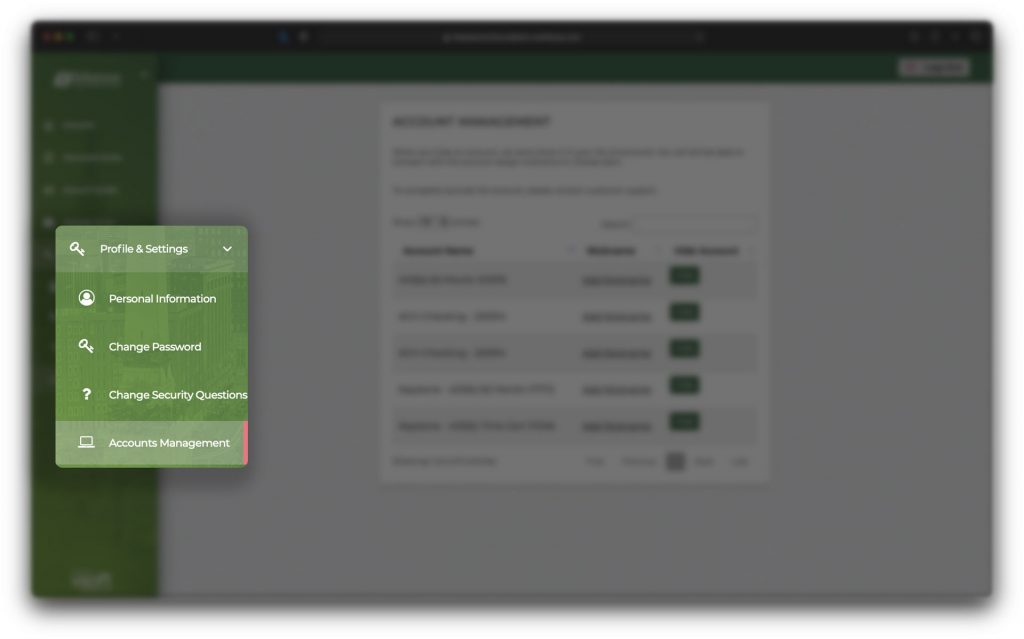 Find the investment or loan that matches the 3-digit account you want to nickname.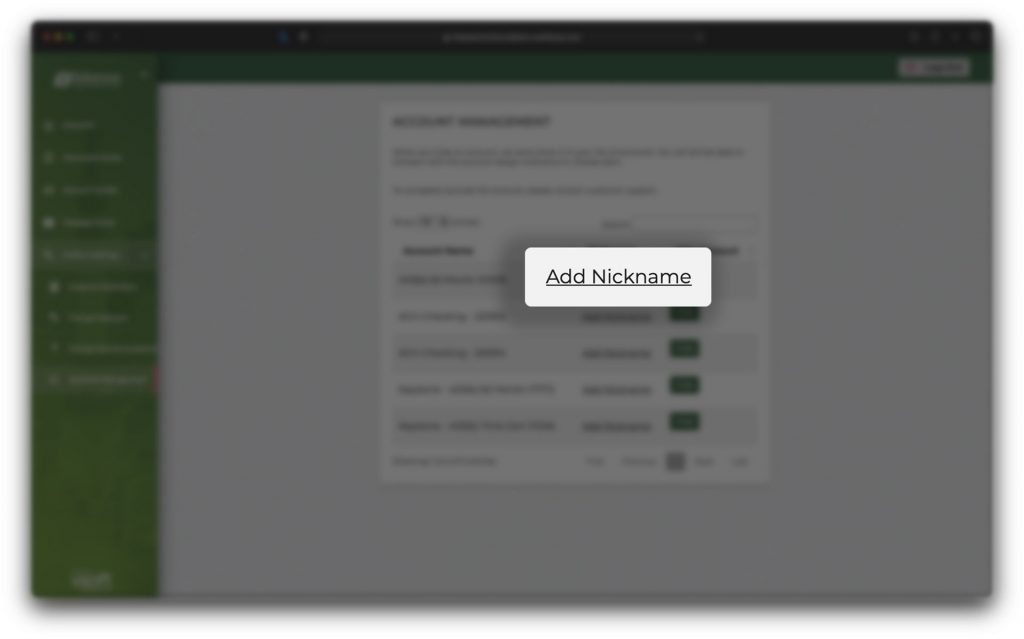 Click on Add Nickname and type in a custom nickname.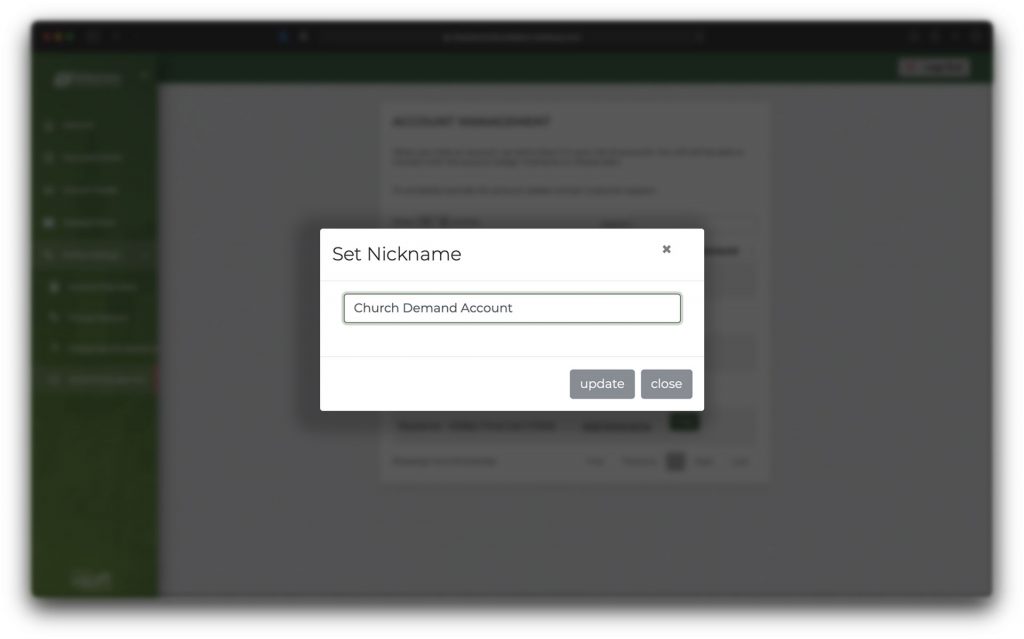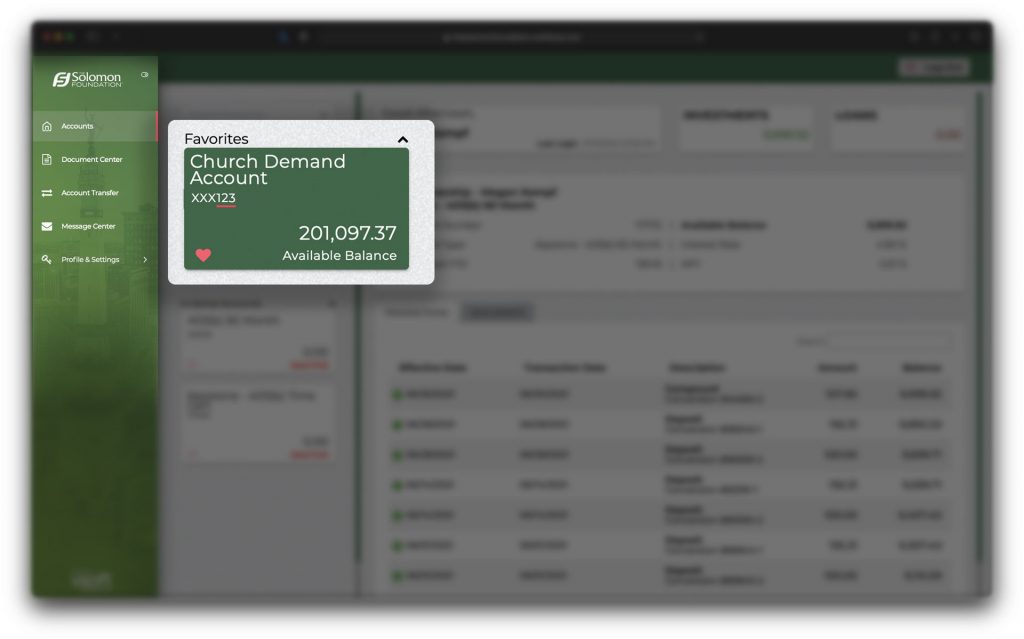 Organization and
Church Account Access
Online Access 2.0 includes an update to how organization and church accounts can be accessed.
As of July 1st, our system is now fully aligned with standard banking procedure and will require individual permission to any user who wishes to access the account.
For instructions on how to access organization and church accounts, download the PDF instructions by clicking the green button below.
**All users that need to be granted permission will also need to be listed on the corporate resolution. If they are NOT listed on the corporate resolution, then they will be required to be added and granted access by a staff member from The Solomon Foundation. The user will not be able to access until we have an updated and signed corporate resolution document.
TSF Investor Statements are now available online.
Follow these steps to access your statements.
1. Sign in to your ACCOUNT.
(Note: If you have not set up an account, please call our office during business hours.)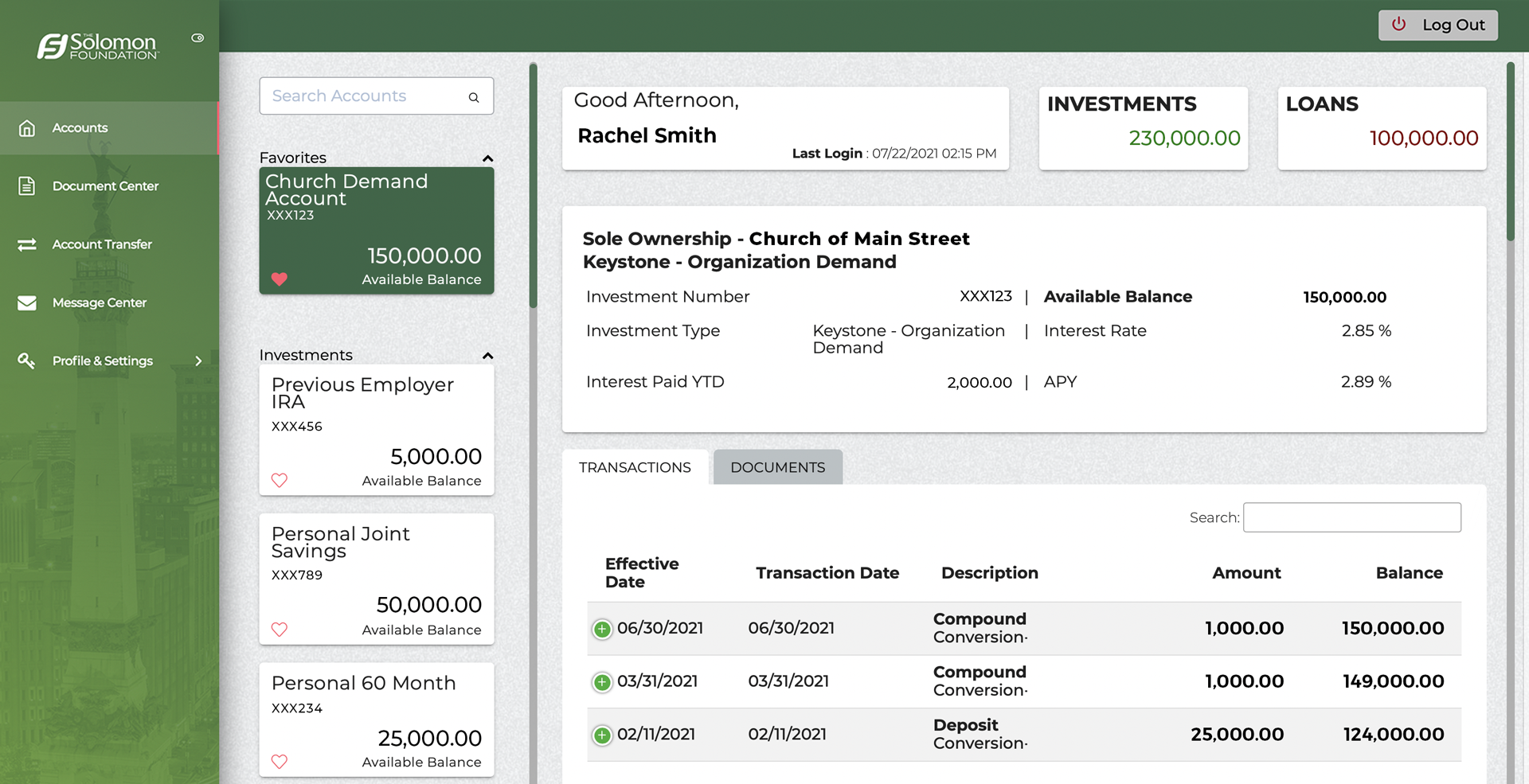 2. Select the appropriate INVESTMENT ACCOUNT to view details.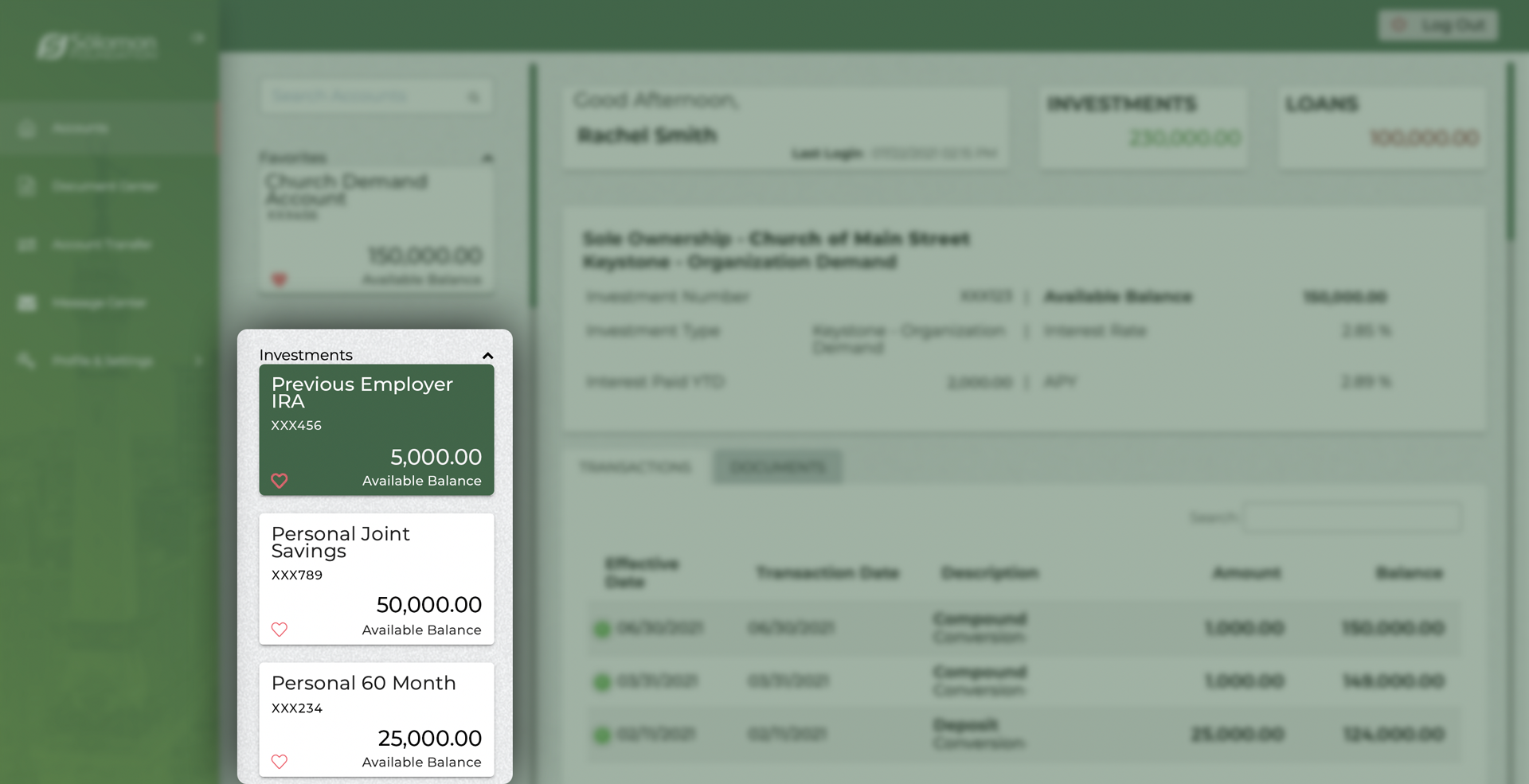 3. Select the DOCUMENTS tab in the detail window.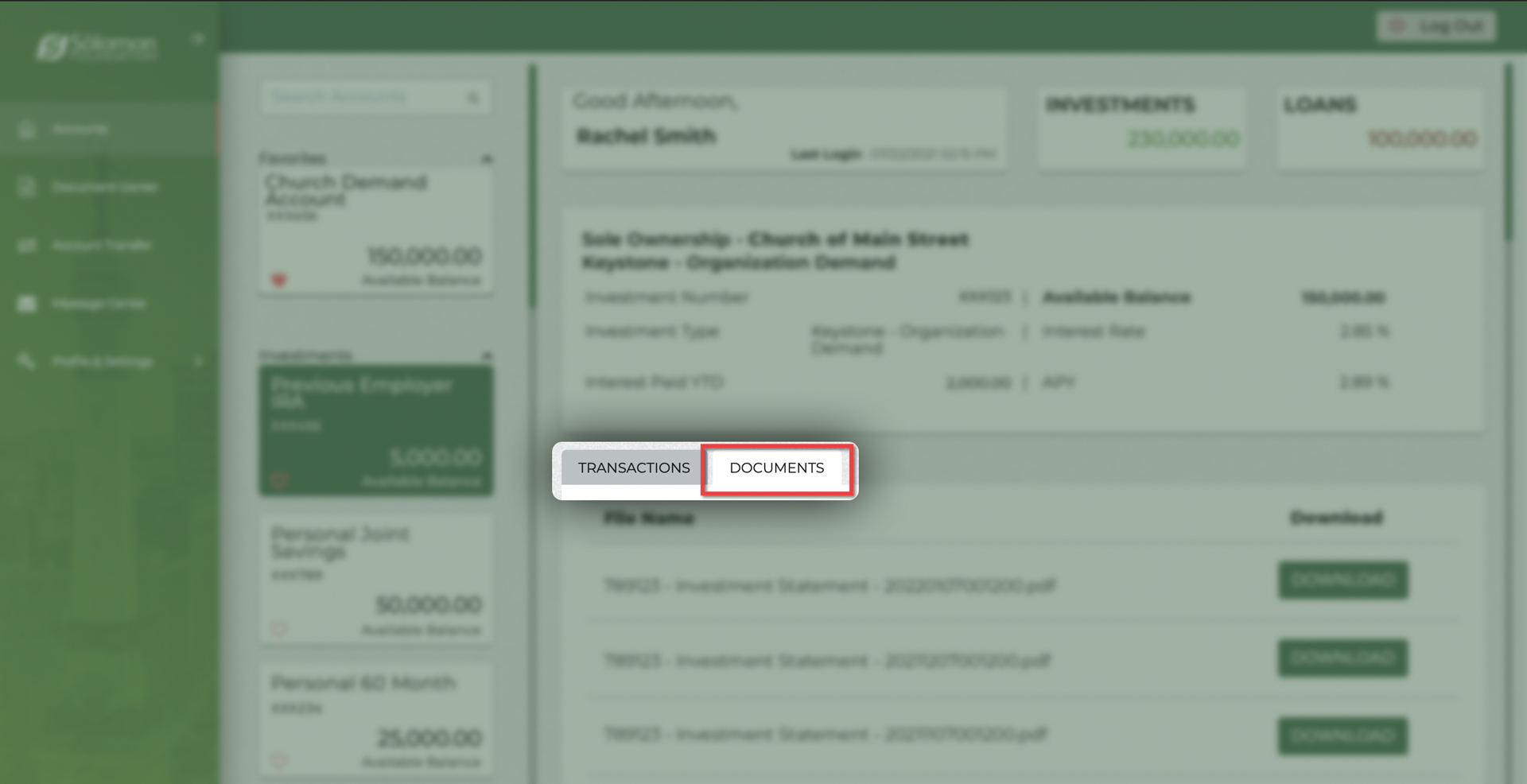 4. Download a PDF by clicking on the green DOWNLOAD button for the appropriate statement.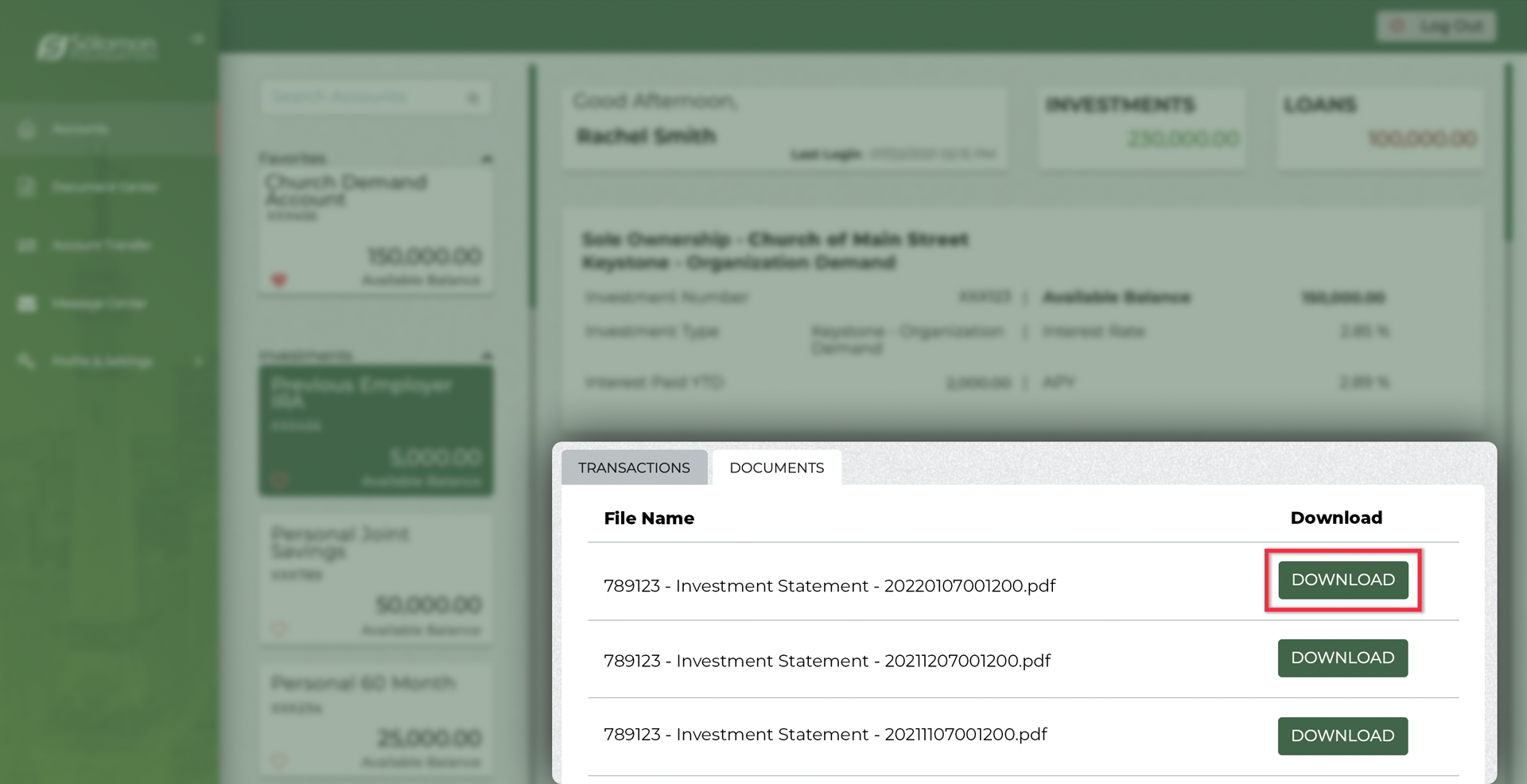 Statement file names are titled with the investment account number and date and time when the statement was created.
Format: Account number – Investment Statement – YYYYMMDD00HHMM.pdf